As a social enterprise, Afri Decarbonization Co, Inc was established to improve the lives of the people of Africa. In collaboration with local indigenous communities, traditional and local municipal leaders, the success of this project, will depend on the expertise and cooperative efforts of a consortium of organizations and individuals.
Dr. Victor Udo
FNSE; Chairman
Director of Sustainability and Chairman of the President's Sustainability Council at Bucknell University
Former MD/CEO; Corporate and Public Sector Transformation Strategist as well as sustainable development and electric power sector expert
He is responsible for the overall leadership of ADC on nature-based decarbonization for global ESG and sustainability by working with Smart Energy Decisions Community, Goldman Sachs and other global sustainable development and circular economy stakeholders."
Dr. Stephen K. Appiah-Paddi
Vice-Chairman
Director of Global and Off-campus Education at Bucknell University
Educator and global thinker
Responsible for educational aspects of Africa Decarbonization Initiative and liaison between Bucknell and onsite project in Ghana.
Diana has founded and assisted multiple start-ups.  Her background in finance, project management, strategy, and business development offers a broad range of knowledge and experience from commercial and residential real estate development, hybrid-bond market, manufacturing, marketing, and syndication.
Stephen Akpan
Strategy and Project Development
Stephen has extensive experience and knowledge in project management, institutional finance and government relations.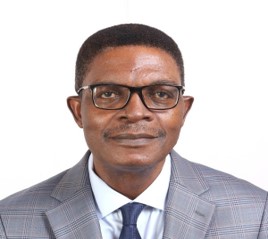 Dr. Emmanuel O. Akwetey
Ghana Advisory Team, Lead
Founding Executive Director of Institute for Democratic Governance, Accra, Ghana
Member, Foreign Ministry Advisory Board, Ghana
Designed and implemented international development programs in Ghana
Partnered with the World Bank, bilateral agencies, government ministries, and private sector firms on international development programs in Ghana.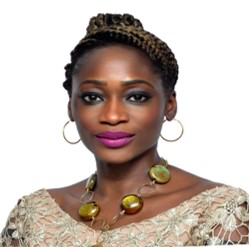 Hafsat Abiola – Costello
Strategic Relations
President; Women in Africa Initiative (WIA)
Founder; Kudirat Initiative for Democracy (KIND)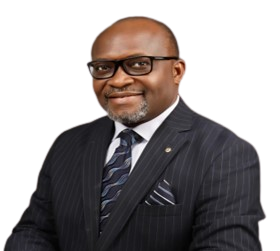 Barr. Uduak Ukpeh
Nigeria Legal Advisor
Secretary to the Governing Council of Nigeria Sovereign Investment Authority
Risk & Legal Compliance Advisor
Corporate Partnerships and Relationship Strategist.
Barr. Victoria Oteng-Nyame
Ghana Legal Advisor
Founder and Managing Partner of Shield Legal Consult
Chris Mboho
Financial Controls
Inclusive Finance Expert
Consultant at Microfinance Gateway
Dr. Kwado Ohene Sarfor
Ghana Advisor
Executive Director, PSS Urbania Consult Ltd.
Coordinator, Greater Accra Resilient and Integrated Project.
Founder and Convenor, The Urban Platform of Ghana
Sunday Okon Anyang
Overall Advisor
Federal Commissioner, Revenue Mobilization Allocation and Fiscal Commission, The Presidency, Abuja Nigeria.
Former Commissioner Economic Development including MDGs/SDGs, AKS, Nigeria.
Founding Managing Director, Akwa Bamboo Industries Ltd.
First Chairman, Board of Trustees, Association for Bamboo Development in Nigeria, organized the First Bamboo Stakeholders Summit in Nigeria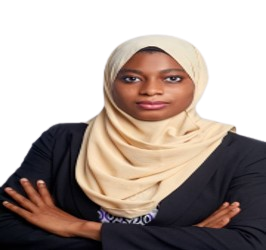 Faridah Abdullahi
Administrative Assistant
Board activities coordination
Secretarial support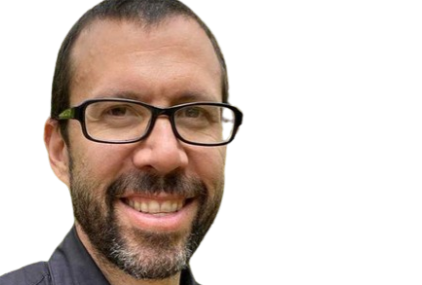 Fred Hornaday
Strategist & Expert Consultant
Specializing in bamboo since 2006, Fred Hornaday is a strategy and expert consultant, advising on bamboo projects in Africa and Southeast Asia. As an advisor at Planboo, Fred oversees global supply outreach, enabling tropical biochar producers to generate carbon dioxide removal credits. 

 

Fred earned his degree in Political Science from UCLA.  Fred is dedicated to the promotion of renewable resources, sustainable living, and climate awareness.
John Agbo Ogbodo
Lecturer & Strategist
John is an expert in geospatial science for forest and natural resource management.  
He is a lecturer with the Department of Forestry and Wildlife, Nnamdi Azikiwe University Awka, Nigeria. He represents Nigeria on the Global Taskforce on Sustainable Bamboo Management (TFSBM) of the International Bamboo and Rattan Organization (INBAR).  
John is an Alumnus-Fellow to the UN and the Ford Foundation.  John is currently a PhD candidate at the Department of Geoinformatics and Surveying, University of Nigeria.